Anti-dust mite covers Noxaalon® for allergy : accessible medical device on efficiency !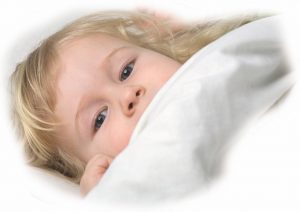 For its range Noxaalon®, ProtecSom®, French medical devices' manufacturer, chose high-technology textiles such as Evolon® with a weight of 100g/m2. This type of Evolon® is used for the manufacturing of Protexoderm®: skin protective clothes intended for children suffering from atopic dermatitis.
This textile transits directly from the factory to our production sites without any treatment nor additional processing. It has the added benefit of being a high purity and high tearing resistant textile. Covers from ProtecSom®'s range Noxaalon® benefit from all the labels and references attributed to ProtecSom® for its finished products.
Manufacturing at ProtecSom® is of high-quality (ISO 13485 compliant, the standard for the manufacture of medical devices) and the covers' safety is validated by a certification Oekotex 100 class 1 attributed to all the productions of the company. This label guarantees in particular the compatibility for the contact of babies' skin, the highest safety level.
It sanctions a quality manufacturing using exclusively components (textile, zips, thread etc.) meeting the Oekotex 100 criteria.
This manufacturing is carried out in France, in a clean room, in our specialized workrooms. A deposited patent protects our exclusive way of assembly intended to improve allergens impermeability.
The comfort of a non-coated textile and the security in the absence of insecticide treatment:
Covers Noxaalon® are particularly flexible and soft, they don't rustle and are imperceptible once arranged on the mattress. They undergo no acaricidal treatment and form an impenetrable mechanical barrier for dust mites' allergens.
Excellent quality/price ratio:
With the range Noxaalon®, the Laboratoire ProtecSom® offers the best value for money for covers of medical quality guaranteed 10 years. Made in our workrooms, in France, with great care and benefiting from an exclusive and patented system of doubled sewing , manufactured covers can be washed at 60°C (95°C in a hospital environment), dried in tumble-dryer and are guaranteed 10 years by ProtecSom®.
Covers of high quality, they are proposed at an incomparable price and bring you all the guarantees of medical devices ProtecSom®. As your doctor oryour allergist,. they will be in the best position to give you advice.